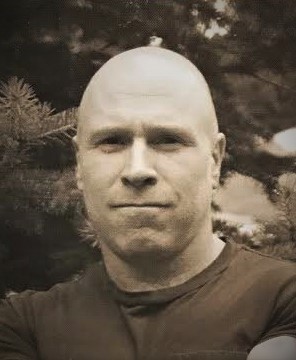 Tom Renshaw is an American Tattoo Artist with over 30 years experience.
Tom has tattooed people from all over the world. His clients fly and drive in from around the country, as well as from abroad. Tom has won over 400 national and international awards for his photo realistic style of tattoo. He specializes in human portraiture, wildlife portraiture, wildlife scenes, landscape scenery and any other subject matter that his clients wish to have reproduced.
Tom stopped working with color in 2000, now preferring to concentrate on his medium of choice, black and gray photo realistic tattoo. Tom works very limited hours and days preferring quality over quantity. A good number of his clients are fellow tattoo artists. Tom has been inspired by such classics as Brian Everett and Jack Rudy. He himself continues to inspire a new generation of tattoo artists working with black and gray.
Tom has been featured in hundreds of tattoo magazines, both here and abroad, as well as Rolling Stone, Sports Illustrated and Playboy. Tom has also been featured on local and national television and newsprint. He has appeared on MTV, the Travel Channel special called "Tattoo Masters", TLC's "Tattoo Wars" as well as his own show"Tattooed in Detroit" which appeared on Animal Planet (video below).
Additional videos  of Tom can be found on the links page or click here.